MINDBODY Exchange Blog
Dec 12, 2013 by William Elwood, LPCC, MAC, SAP
Perhaps you have wondered as I have, why there seems to be a loss of sensitivity and concern for others in our society, a loss of empathy. Our children are killing one another in the streets and in our schools. As seen more recently, adults too, are acting out their anger more and more at home, in the marketplace, at work, and, even in our churches. Health care is defined more in terms of efficiency and profit than in terms of quality and individual needs. Many of our most cherished institutions have failed to uphold many of our social values because individual leaders have breached our trust. It seems that we are becoming less and less aware of the impact of our choices upon one another, oblivious of our capacity to hurt one another. Where does this social apathy come from?
There seems to be erosion of an essential function of our spirituality in our society. We are quickly losing empathy. Empathy is perhaps, a barometer of our spiritual awareness and human connection. It allows us to experience the universality of what it means to be human and at the same time, calls forth our transcendent capacity to love. Our capacity for empathy is an emotional window into our spiritual self, those important moments when we are able to reach in and identify with someone else's pain and then reach out with compassion, forgiveness and assistance. Have we begun the new millennium armed with the newest electronic communication gadgets; pagers, cell phones, iPods, and computers and yet unable to connect and communicate with one another at this most fundamental human level?
Gadgets do indeed occupy more and more of our lives. We have been led to believe that somehow they will increase our pleasure and reduce our pain. We almost seem to worship our technology, spending more and more time on video games, computers, and the internet, yet having less and less time to really connect with one another. Empathy is built upon human connection and time is a requirement for making the connection.
If there is any one thing that has changed in our society over the last thirty years it is the amount of time families spend together. The age of technology seemed to hold promise that we would have more leisure time. Instead, those same technologies have stolen even more time. Studies have shown that we are working more than ever. Children are adversely affected by these social changes and families have been caught in an earn and spend cycle that evolves from a technological pedagogy with empty promises to make our lives more complete, but often resulting only in a deadening of our deepest emotional and spiritual needs.
Children require time. Anyone who has worked with troubled children will tell you that the one thing that they report as contributing to their anger is the lack of time that they have with significant adults, "nobody cares." When we teach parenting classes, rules and consequences are a central theme, but there is one other thing that is far more difficult to teach, and that is how to have a relationship with your child. Not just a series of questions about homework and grades, but time to play together and be together long enough to establish an emotional connection and cultivate empathy.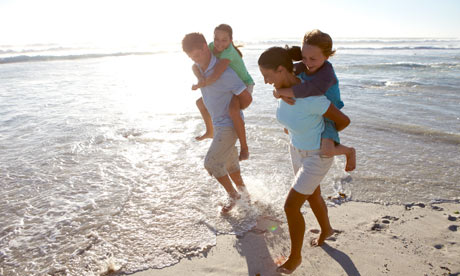 Empathetic connections require time. Often, the only emotional connection for today's family is anger. Parents are frustrated by time constraints, the earning and spending cycle, and increased isolation and then act out with anger when their children misbehave, their plans are interrupted or unfulfilled, or they are just overwhelmed with the daily tasks of problem solving that is required to keep a family functioning. We seem to have become numb and are unable to express other emotional responses such as hurt, sadness, disappointment, or worry and hence substitute these feelings with anger. Prolonged anger invites more numbness, distance, and eventually isolation. It also interrupts the process of forgiveness. Is there any wonder that our children and many adults are no longer in touch with the effects of their behavior on others? Empathy requires a full range of emotional feedback that requires time and a relationship.
The media too, adds to this destructive process. The steady diet of violence and thrill seeking that is at the forefront of most media productions today adds to the numbing process. At the center of this issue we hear of arguments that deny the effects on children or want to convince us that art reflects real life. The problem, however, is that most of what is coming into media vogue is not art but a reflection of the greed for media profits. Our common sense tells us that while violence in the media does not cause violence in our children, it does influence our children.
At the core of most religious teachings is the fundamental belief that we are loved by a power outside ourselves and at the same time, within us. We are taught that we are also made to love and that our spirit thrives on love, compassion and forgiveness. What could be more fundamental to our spirituality than the building of empathy in our children? When we undertake this task, we must consider the impact of our own behavior on them. We must consider how our choices can be harmful. With the many choices that make up our daily lifestyles…we must practice exactly what we keep preaching to them. Consider slowing down your lifestyle, pay attention to excessive media exposure, spend down time together, play together and teach them to live in the present moment.
Bill Elwood, L.P.C.C-S, MAC, CCMHC, SAP is a Licensed Professional Clinical Counselor who earned his Bachelor of Arts Degree in psychology from Ursuline college, and Masters Degree in counseling from John Carroll University and is a Certified Clinical Mental Health Counselor. He has extensive experience with adolescent behavior problems as well as marriage and family related issues. He is Certified Master Addictions Counselor and is a Substance Abuse Professional. He also has specialized training in co-dependency treatment approaches. Mr. Elwood has an interest in the function of faith and spirituality in the healing process. He is an Ordained Permanent Deacon for the Cleveland Catholic Diocese and Adjunct Faculty member at St. Mary Seminary and Graduate School of Theology.